Lately I've been working on a soon-to-be released web rhythm game involving classical music, drum & bass, industrial music and dark atmosphere. In the process I've decomposed / recomposed / remixed / reworked various pieces of classical masters, including Mozart, Hendel and Bach.
Mozart is a fucking monolith. There's no way to properly remix his work, you just can't add nor remove anything. I can't say I've ever been into classical music, but now I know why Mozart is Mozart. He kicks a massive and unreachable amount of ass, way above anything you can hope to touch someday, period.
Hendel was fine to work with. For example, the Sarabande is pretty repetitive and follows patterns which are quite close to your average electronic semi-danceable music. Dantesque, tragic, whatever. It was nice to add some drum & bass sample and mess a bit with the whole piece, but not especially incredible.
Then enters Bach. Well, take the Toccata, send your amen break into FL Studio's slicer, copy all the notes into the slicer's track, and OMG INSTANT BREAKCOOOOOORE!!! Seriously, Bach was doing some damn awesome breakcore with a church organ 250 years before Richard D James and Aaron Funk. Most IDM just sounds like a rip-off with electronic glitches after that. Bach really asks to be remixed. His whole organ work sounds like no less than a sacred offering on the altar of 21st century's iconoclast laptop producers.
When I discovered this, I felt the urge to listen to all his stuff and remix anything I could, just because it's a lot of fun. I'm not sure Johanne Sebastian Bach desserves this kind of barbaric tribute, but it's a tribute anyway, and I really loved doing it.
So here comes the first track of the upcoming album (because yeah, it's worth an album).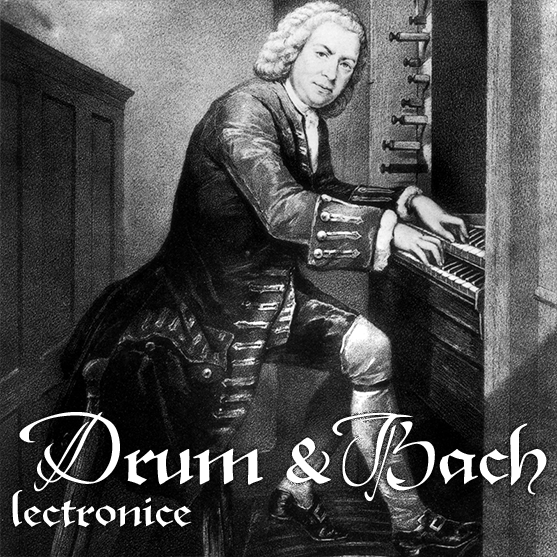 lectronice - Fugue & Toccata in Mario Minor